Sheepfold of 250 ewes in Côte-d'Or (21)
In Côte-d'Or (21), Mr. Bizouard mandated BATICLAIR to come up with an economical, turnkey tunnel solution for his farm, in 2018. He selected a 12.80 m x 62 m Verticlair tunnel to accommodate the 250 ewes in his sheepfold, and a 9.30 m x 20 m Abriclair tunnel to store fodder. Mr. Bizouard chose the assembly assistance offered by BATICLAIR to carry out his project.
The video testimonial highlights the reasons for his choice.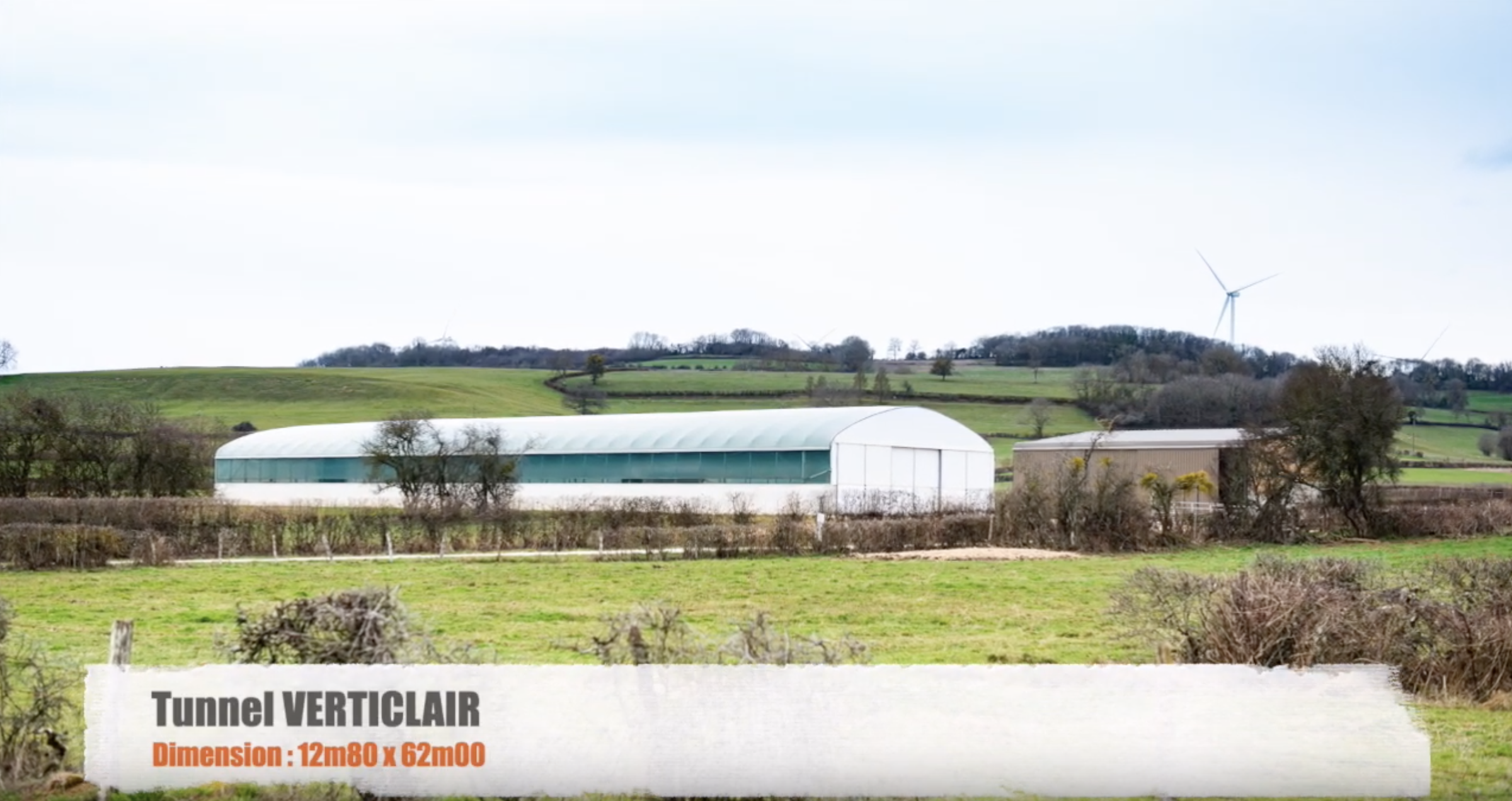 Location :
Côte d'Or (21)
Date :
March 2018
array(26) { ["ID"]=> int(1082) ["key"]=> string(19) "field_5ceba0ded158f" ["label"]=> string(4) "lien" ["name"]=> string(4) "lien" ["prefix"]=> string(3) "acf" ["type"]=> string(6) "select" ["value"]=> string(39) "https://www.baticlair.com/en/verticlair" ["menu_order"]=> int(3) ["instructions"]=> string(0) "" ["required"]=> int(0) ["id"]=> string(0) "" ["class"]=> string(0) "" ["conditional_logic"]=> int(0) ["parent"]=> int(1078) ["wrapper"]=> array(3) { ["width"]=> string(0) "" ["class"]=> string(0) "" ["id"]=> string(0) "" } ["wpml_cf_preferences"]=> int(2) ["choices"]=> array(5) { ["https://www.baticlair.com/en/abriclair"]=> string(9) "ABRICLAIR" ["https://www.baticlair.com/en/nordiclair"]=> string(10) "NORDICLAIR" ["https://www.baticlair.com/en/verticlair"]=> string(10) "VERTICLAIR" ["https://www.baticlair.com/en/multiclair"]=> string(10) "MULTICLAIR" ["aucun"]=> string(10) "Aucun lien" } ["default_value"]=> array(0) { } ["allow_null"]=> int(0) ["multiple"]=> int(0) ["ui"]=> int(0) ["return_format"]=> string(5) "value" ["ajax"]=> int(0) ["placeholder"]=> string(0) "" ["_name"]=> string(4) "lien" ["_valid"]=> int(1) }
Type of installation :
VERTICLAIR